Within this workshop, we will take a closer look at the terrorist and violent extremist threat landscape in the West Africa region and how this threat manifests online. The event will be dedicated to tech companies, to participate in GIFCT's in-person training workshop to help build capacity against terrorist exploitation. Facebook, Google, Twitter, and Microsoft will be participating as will critical regional companies. We also discuss best practice in Terms of Service, content moderation, and terrorist content identification as well as a number of other practical measures to support platforms.  This session will provide a forum to discuss the ways that terrorists use the internet (regionally and globally), and to explore measures that can be taken to reduce the proliferation of violent extremist materials online whilst ensuring the maintenance of human rights. As always, this workshop will finish with a Q&A session that is open to all attendees.
This event will be hybrid – in-person participation will take place in Accra, Ghana, with the event also livestreamed with the opportunity for online audience participation. Please ensure you select either in-person or online registration based on your preference.
Please note that all sessions will be held under Chatham House Rules, encouraging openness of discussion and facilitating the sharing of information.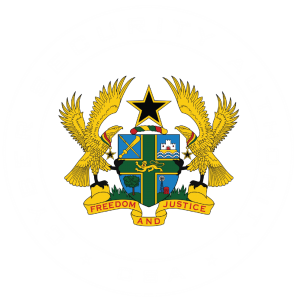 About the organizers: 
Global Internet Forum to Counter Terrorism (GIFCT): Terrorist and violent extremist exploitation of the Internet threatens open societies everywhere. The mission of GIFCT is to prevent terrorists and violent extremists from exploiting digital platforms. Founded by Facebook, Microsoft, Twitter, and YouTube in 2017, the Forum was designed to foster technical collaboration among member companies, advance relevant research, and share knowledge with smaller platforms. Since 2017, GIFCT's membership has expanded beyond the founding companies to include over a dozen diverse platforms committed to cross-industry efforts to counter the spread of terrorist and violent extremist content online. Due to its increased reach and remit, GIFCT relaunched as an independent NGO in 2020, with its own dedicated technology, counterterrorism, and operations teams.
Ghana Cybersecurity Authority: The National Cyber Security Center (NCSC) liaises with relevant state agencies and the private sector to oversee cyber security operations in Ghana. NCSC is a national agency established in 2018 under the Ministry of Communications. NCSC is responsible for Ghana's cybersecurity development including cybersecurity incidents response coordination within government and with the private sector. NCSC is responsible for Awareness Creation & Capacity Building, Cybersecurity Incident Coordination & Response (CERT), Critical National Information Infrastructure Protection (CNIIP), Child Online Protection (COP) and International Cooperation, among others. NCSC is responsible for the development and implementation of Ghana's National Cybersecurity Policy & Strategy. NCSC work closely with the National Cyber Security Technical Working Group (NCSTWG) in the implementation of cybersecurity initiatives across government and non-governmental sectors.
Tech Against Terrorism (TaT): TaT works with the tech sector to tackle the terrorist use of the internet whilst respecting human rights. Specifically, it works with smaller tech platforms to share best practice with regards to content moderation, terms of service, transparency reporting. Furthermore, TaT provides practical support to help securitize and protect smaller platforms from terrorist usage. Tech Against Terrorism was launched and is supported by the UN Counter-Terrorism Executive Directorate (UN CTED) pursuant to UN Security Council Resolutions. TaT works closely with GIFCT to build capacity across the global tech sector.